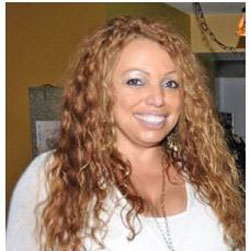 MARIA ORTIZ – President & Founder

A native of Moca in the Dominican Republic, Maria emigrated to the United States with her family while still in elementary school. Growing up, she developed a desire to help people; a desire that led her to seek a career in the field of life safety. In 1995 Maria became a firefighter/paramedic in Miami-Dade County, Florida, where she has since risen to the rank of Lieutenant.
In July 2007, while on duty at the fire station, Maria was notified of the untimely passing of her mother. It was a telephone call that would change the course of her life. Feeling desolate and frightened, she quickly found hope in Jesus Christ, her personal lord and savior. His love would ultimately provide hope and give a renewed purpose to her life. A new resolve to help the people of the Dominican Republic and neighboring Haiti developed and Maria began making frequent trips to the island of Hispaniola, delivering food and clothing to those in need.
On one trip to Moca, Maria visited the local fire station and discovered that her brother and sister first responders were inadequately equipped to do the same job she was doing back in Florida. Some basic firefighting equipment just didn't exist in her home town, because there was no money to pay for it. This realization led Maria to establish a non-profit organization back in the United States to assist the underprivileged families and poorly equipped firefighters of the two nations of Hispaniola.
Maria's vision became ProJecto por Amor a Jesus (ProJect for the Love of Jesus). The saga that is ProJecto continues to grow and as ProJecto grows, Maria continues to give praise and glory to Jesus Christ, who saved her. The Lord continues to guide Maria along this journey to help all in need one step at a time.